2014 Scholarship Application
Click to Download The Application
---
Summer Day Program 2014
---
Advocacy & Action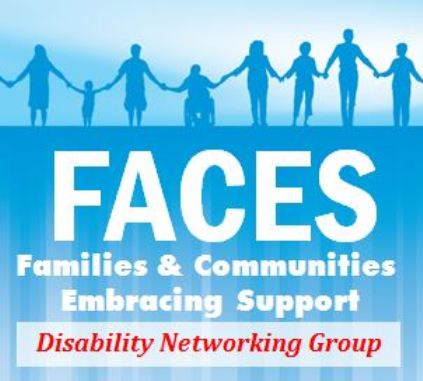 Families & Community Embracing Support
Click on icon above to learn more about the Disability Networking and Support Group
Second Wednesday of Every Month! / 11:00-1:00

---
Follow Us On Twitter
This April, join in the conversation online. How do you promote awareness/acceptance? We want to know. #AutismAware

http://t.co/7xK4bfAuq0

This April, join in the conversation online. How do you promote awareness/acceptance? We want to know. #AutismAware

http://t.co/2PbA26oIO8

What do people with autism wish you knew? Read their personal stories on The Autism NOW Blog during Autism...

http://t.co/SkSvjKWlKo
Program Alerts & Updates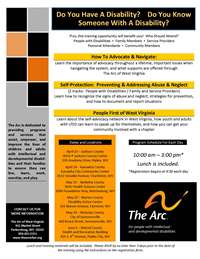 Statewide Training
Do You Have A Disability? Do You Know Someone With A Disability?
If so, this training opportunity will benefit you! Who Should Attend? People with Disabilities, Family Members, Service Providers, Personal Attendants and Community Members
The training will cover three main topics:
• How To Advocate & Navigate
• Self-Protection: Preventing & Addressing
Abuse & Neglect
• People First of West Virginia
Dates and Locations:
April 23 – Jackson County
WVU-P Jackson County Center
105 Academy Drive, Ripley, WV
April 24 – Kanawha County
Kanawha City Community Center
3511 Venable Avenue, Charleston, WV
May 15 - Berkeley County
WVU Health Science Center
2500 Foundation Way, Martinsburg, WV
May 20 – Marion County
Disability Action Center
102 Benoni Avenue, Fairmont, WV
May 29 – Nicholas County
City of Summersville
400 Board Street, Summersville, WV
June 6 – Wetzel County
Wetzel County Middle School
425 S. 4th Avenue, Paden City, WV
Click Here to download a detailed flyer and registration form.
---
Upcoming Events
---
In The Media
Parkersburg News and Sentinel Photos
Wrapping Presents for Secret Christmas
WTAP Story on Secret Christmas
Shopping and Wrapping
Parkersburg News and Sentinel Article
Volunteers, donations needed for Christmas project

Tell Congress "Don't Cut our Lifeline!"
Protect the services you or a loved one rely on.
More...